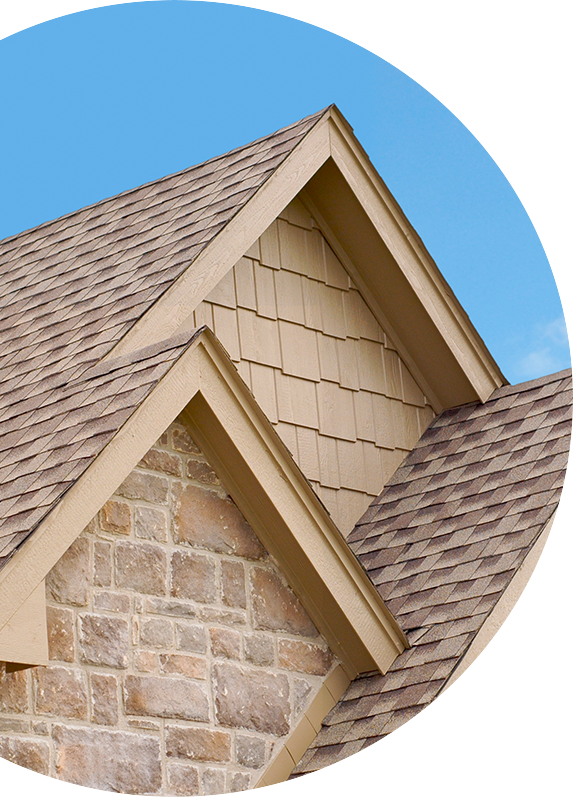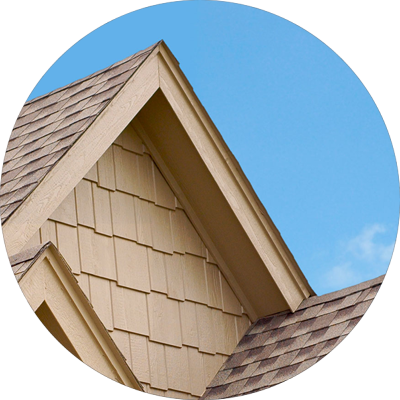 New Roof
Roofs aren't designed to last forever. With the amount of wear and tear our homes and businesses take every day, it's no surprise that roofs get damaged over time. The Texas sun beats down, yearly rain and hail leaves its mark, and high winds compromise shingles.
When roofs are old and worn out, they can turn an otherwise beautiful home into an eyesore. Aside from the aesthetic quality, an aging roof can result in a significant leak. If ignored or put off, leaking eventually leads to costly water damage inside the home. You can always just patch up the worn spots, of course, but who wants to live under a patchwork roof?
In addition to the weather, decay will take its toll on even the highest quality roofing materials over time. So, the question is not whether or not you will ever need to replace a roof. The question is whether you need a roof replacement now or if it can wait until later.
LTH Roofing Contractors Answer "Repair or Replace?"
As little repairs become more frequent and your roof looks worse with each small fix, it may be time to consider roof replacement. LTH Roofing & Construction is your solution for all your commercial and residential roofing replacements and repairs.
If you own a home or business, you want to protect that investment. Roof problems can cause lasting, expensive damage and can undermine the overall value of your property. When a roof reaches the end of its lifespan you will need to replace it.
A roof replacement should be done before the roof begins to leak. A leaking roof can cause other structural issues with the home like mold, mildew, and rotting beams. Mold removal is costly. If you don't have a mold problem remediated, it can cause serious health issues.
An LTH expert is ready to help you decide if residential roof replacement or commercial roof replacement is right for you. We can offer answers to difficult questions like:
"Do I replace my current roof or just repair it?"
"What is the roof replacement cost for an asphalt shingle roof?"
"What is the materials cost to replace metal roofing?"
Our experienced staff will also explain product warranties. Some warranties are short term whereas others range from 50 years to 100 years! With our help, you can make the right choice for your home, budget, and peace of mind.
Roof Replacement Company
If you live in the Dallas Fort Worth metroplex, you know that there are hundreds of
roof replacement companies. We'd be proud to be your chosen roofing contractor.
LTH Roofing & Construction provides home and commercial roofing services
in the Dallas/Fort Worth area and these surrounding cities:
Addison, TX
Allen, TX
Carrollton, TX
Celina, TX
Corinth, TX
Dallas, TX
Denton, TX
Desoto, TX
Duncanville, TX
Farmers Branch, TX
Flower Mound, TX
Garland, TX
Grapevine, TX
Heath, TX
Keller, TX
Krum, TX
Lavon, TX
Lewisville, TX
Little Elm, TX
Los Colinas, TX
McKinney, TX
Mesquite, TX
Plano, TX
Prosper, TX
Red Oak, TX
Richardson, TX
Rockwall, TX
Rowlett, TX
St. Paul, TX
Southlake, TX
Sunnyvale, TX
The Colony, TX
Wylie, TX
And more!
We strive to provide exceptional customer service. See why former clients call us the
best professional roofing replacement contractors around!
Protect every square foot of your home or business. Whether you need roof repair service, roof maintenance, or roof replacement, we are the source for local roofing solutions! Need multi-family roof replacement or metal roofing replacement?
Contact us for a roof replacement quote.
Roof Maintenance
Want to know how to avoid a costly roof replacement? The answer is this – regularly scheduled residential or commercial roof maintenance. Prevention is key!
Your roof provides security for both the people and the contents inside a home or business. Monitoring the health of a roof over time is essential for extending its lifespan. Protect the value of your home, avoid pricey repairs, and put off completely replacing your roof with regularly scheduled roof maintenance.
LTH Roofing & Construction provides comprehensive residential roofing service and commercial roofing service. Ask about our multifamily roof services as well!
How can you increase the lifespan of your existing roof? If you're wondering how to get the most out of your roof, consider routine roof repair and roof maintenance. This can actually increase the lifetime of your roof beyond what is expected.